Villa Borghese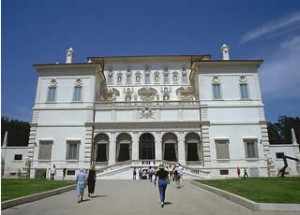 A large green heart, that is how, on the map, the most famous park in the capital. Although it was only in third place by extension, after Villa Doria Pamphili and Villa Ada, Villa Borghese is the most lively and popular park in Rome.
The villa with many faces, is able to offer a variety of attractions and entertainment, it is appreciated by those who love to walk and run outdoors, families who gather on the lawns around colorful picnic, art admirers who enjoy the presence numerous museums, the great modern art gallery in the singular Etruscan museum and the collection of the Museo Carlo Bilotti until flagship villa represented by the Borghese Gallery and Museum in which you can visit one of the most important art galleries Rome and the wonderful sculptures by Bernini.
Inside the park, a large zoo, Bioparco, which is home to animals of all kinds attracting thousands of visitors every year, and a Victorian-style theater, the Globe Theatre, almost identical to that of London, offers a summer theater season full of note.
But the big green oasis has not yet exhausted its attractions, children can have fun in the playroom dedicated to them Casina Raphael, movie lovers have a space created especially for them, the House of Cinema, and finally every spring in of the riding takes place on the Piazza di Siena horse race with the expected ritual of carousel of the Carabinieri.