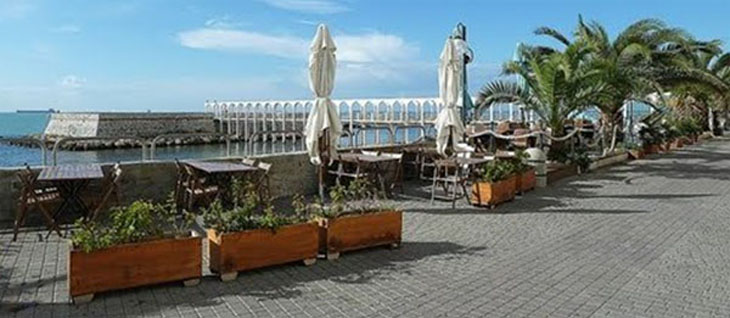 On this page you will find useful information on how to move in the Port of Rome and its surroundings.
---
NCC (Car with driver)
This list of the best available in the city of Civitavecchia NCC to ensure constant comfort, punctuality and courtesy to the many turisti. They dealing with transfer from the port of Rome, Civitavecchia, the airports of Rome and vice versa are also available with cars and drivers professionals to take you comfortably and preferentially be in Rome in the most characteristic and famous of the city than in any other city in Italy
---
TOUR OPERATOR
We have selected the best tour operators are able to offer packages at affordable prices for an unforgettable holiday
---
TAXI
Find a free taxi on the streets of the city is not always easy, for this reason should go to stop the taxi Train station or, alternatively, call one phone numbers
---
TOURIST BUS
For those who have little time or wants to be a 'immediate idea of places to visit later with more time, we recommend taking the tour buses as they run through the main cultural city.
---
BUS
The buses start their journey at 6:30 am in the morning and finish at 20.00 Piazza Vittorio Emanuele you will find timetables and routes taken by the different lines; Line A, Line B, Line C, Line crossed C, D Line, Line E, Row F, G Line
---
RAILWAY STATION CIVITAVECCHIA
The Civitavecchia train station is inserted in the line Torino – Genoa – Pisa – Rome – Naples – Reggio Calabria, with branches in Pisa to Florence – Bologna, Milan and Grosseto and Siena – Chiusi.
Trains to Rome spend on average every 40 minutes but often with appalling delays and a super crowded with commuters. There is unfortunately the service for the disabled is available if requested at least 24 hours prior to the Italian Railway email: salablu.roma@rsi.it (if one were working to reach another destination roma replace with the desired city) or phone, but only by 'Italian toll free 800906060
There are several ways to obtain the ticket:
1) At the ticket station
2) the newsstand inside the train
3) At the bar of the Station
The various types of ticket are:
Ordinary ticket which entitles you to get on all regional trains;
Intercity or Eurostar ticket for trains that do not make intermediate stops so are faster;
ticket mileage relative to a single leg you want to travel on regional trains;
B.I.R.G. which entitles you to ride roundtrip du all regional trains as well as the use of public transport in the capital (tram, bus, metro)
The cost ddi this ticket is € 14,00 per person;
---
TURN ON FOOT
And 'no doubt the best way to see and learn about this beautiful city. Having said that, we must add, however, that for particular sites such as the monumental Baths of Trajan and the Baths of Ficoncella, the Necropolis of Frasca and Mattonara and St. Augustine is essential to use the Taxi and Limousine Service
---
AIRPORT
The main airport is Leonardo da Vinci (Fiumicino), which is about 30 minutes from Civitavecchia. From the airport you can reach the port of Civitavecchia and the port you can reach the airport Fiunicino with numerous private taxi, with the shuttles. It 'still recommended book