The church of the Virgin of Graces (or Star)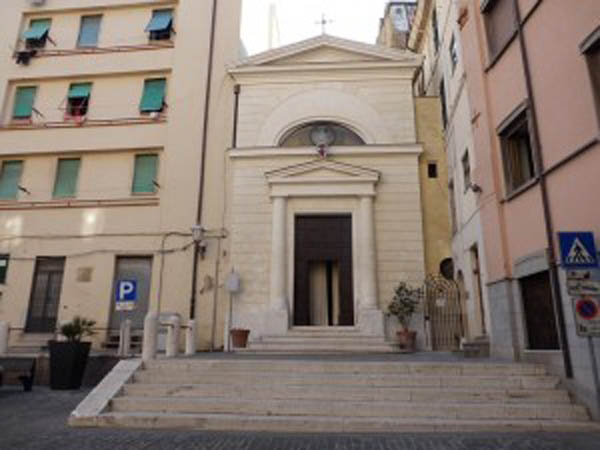 It is located in Piazza Leandra and is perhaps one of the oldest churches in Civitavecchia. It is the seat of the arch of the Banner.
The company of Banner began in Civitavecchia in 1274. A constant tradition it is said that St. Bonaventure, having to go to the General Council of Lyons, in 1274, by order of the Pope, he had to spend in the city. On this occasion was eagerly sought by many devotees to enroll the pious Union of Recommended to Mary, founded in Rome in 1263 by the same Bonaventure. The institution later took the name of the Society of the Banner, because during the struggle, upheaval and turmoil that took place in Rome, in 1354, the confrati Recommended, rushing, managed to stop the bloodshed and to restore calm, with the name of Virgin Mary and by showing that the Holy Cross was to be the emblem, the flag and the banner of peace and of all justice.
The confrati, wanting to create their own church and their own oratory, demanded and obtained in 1688, the Ordinary of Civitavecchia Brancacci, the Church of Stella, who, at their own expense, enlarged, embellished and endowed with rich sacred furnishings.
Inside the church is remarkable, and valuable furniture, a wooden statue of the Virgin.