The Baths Ficoncella – thermal baths in Civitavecchia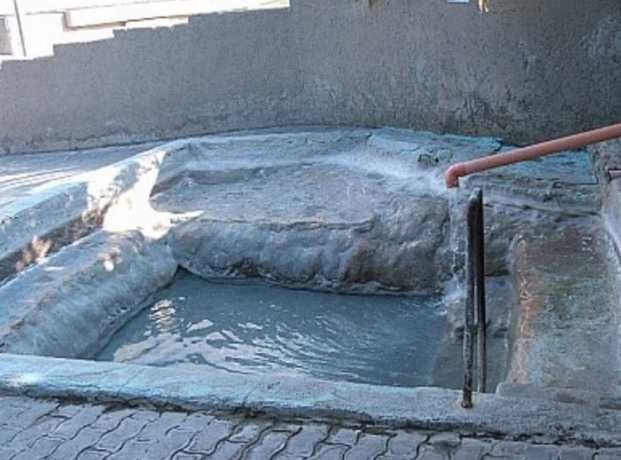 The town takes its name from a wild fig tree, which still exists, situated on top of a panoramic hill.
Source close to the ancient Baths of Ficoncella, the Etruscans built a city (Aquae Tauri), which no longer exists, halfway between the old Civitavecchia and Tarquinia. Site civic today remain few remnants, the hot spring, known and exploited at the time of the Etruscans, however, is incredibly still the same.
The modern spa Ficoncella are now known for swimming in the pool and showers sulfuree, which are recommended for healing wounds, inhalations and mud. The waters of Ficoncella are recommended as an adjunct in the treatment of dermatitis, arthritis and problems of gastric origin.
The sulfurous thermal waters are conveyed in five large tanks located in the spa area, low-cost managed by a company that takes care of the maintenance of the spa town.
The conveniences are not many (dressing room and bar), on the other hand are assured of a good service health and safety. The property is fenced and guarded, while the tanks are emptied and cleaned constantly.
The cost of entry is very low, also you can stop by car or camper just outside the hotel spa, allowing those arriving by car to enjoy a day of total relaxation without spending a fortune!
It is advisable to bring along a bathrobe and slippers and take advantage of these beneficial hyperthermal waters, especially during the spring and summer, though, given that the thermal waters are constantly very hot, a visit is recommended even in the autumn!
You are cautioned that have recently started work on the construction of a spa complex. A short distance away you can visit the Roman ruins of the ancient Terme Taurine.