Temple of Hercules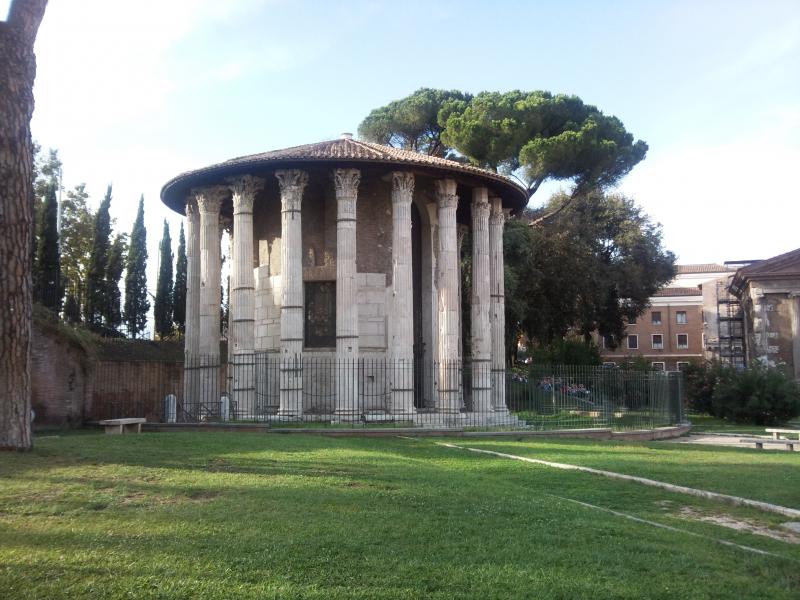 Located near the Temple of Portunus, you see another temple round shape, which is commonly called the Temple of Vesta, but which in reality is the Temple of Hercules.
Built around the second century BC and restored in Roman Tiberius was the second marble building to be built in Rome and the oldest in this material have come so far.
The temple consists of a cylindrical cell that opens to the east with a large door that has changed in height when the building was converted into a church (of this transformation remain the frescoes), and the cell is surrounded by a peristyle twenty fluted columns with Corinthian capitals (one of these is missing while nine are in Carrara marble and belong to the restoration of the Tiberian era) based on a stepped base consists of limestone blocks.
Unfortunately, the entire top is gone and the roof is of the modern era. You saved a block of marble which is assumed to be the basis for the cult statue, on this block is a part of the inscription bearing the name of the deity to whom the temple was called along with the name of the sculptor (the greek Skopas less ).