Punicum and the Ulpiano Villa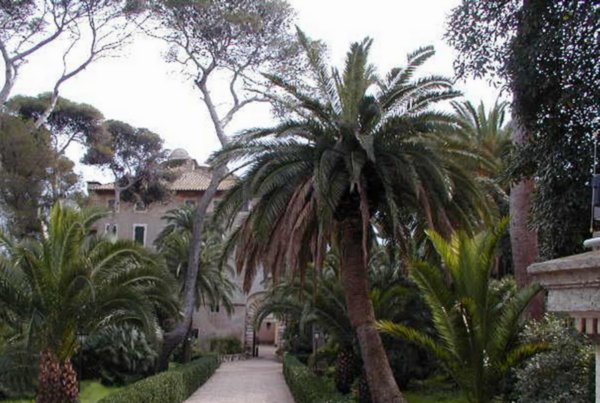 On the promontory of Santa Marinella, where now stands the Castello Odescalchi, according to Peutingeriana Punicum had to be the site of a settlement of Etruscan origin, born in coincidence with a point of easy landing place, protected from the winds and the sea.
The name Punicum, some connected to the attendance of this stretch of coastline from the Punic people, it is perhaps more properly derived from the Latin name of pomegranate (malum Punicum) plant in ancient times, along with many other elements of the natural landscape, was often used as a reference point topographic (for Punicum).
In Roman times at Punicum was built a large and luxurious seaside villa According to Ulpian, equipped with a port and facilities for fish farming (fish ponds), acquired perhaps the beginning of the third century. A.D. the famous jurist Ulpian.
Its ruins have been found at numerous excavations carried out regular on several occasions since 1838. E 'known to occur cryptoporticus, porches open to the sea, and spas with rich mosaics and statues now scattered in museums and private collections.
Among the findings are reminiscent of the mosaic of Orpheus, Meleager and statues of Dionysus and Pan, lead pipes (fistulae) with the inscription "Cn. Domiti Ulpiani Years" and more recently the statues of Apollo and Athena Parthenos , which evidently decorated the gardens of the villa.
On the ruins of the villa of Punicum and Ulpian, around the eleventh century., Is active a small settlement, protected by a high cylindrical tower, built perhaps by the Counts of Tuscia, which has a place of worship dedicated to Santa Marinella maintained by a community of monks.
In the following centuries, through the complex history and changes of ownership, the castle was built, incorporating the ancient cylindrical tower (XV century), made even stronger by the construction of the ramparts and the battery (XVII century). In 1634 Pope Urban VIII started the works for the construction of a large harbor that was supposed to move on S. Marinella some traffic in Civitavecchia: the work was never finished. Odescalchi Castle near the village, frequented by fishermen and hunters, with its characteristic plant with three corner towers and a central, remained in control of the underlying port and coast until very recently.
Currently there are visible at the marina just a few short stretches of wall in opus reticulatum and brick relevant to the walls of the villa's terrace, and numerous architectural fragments and some interesting sepulchral inscriptions are preserved in the gardens of Castello Odescalchi and villas surrounding.