Piazza della Repubblica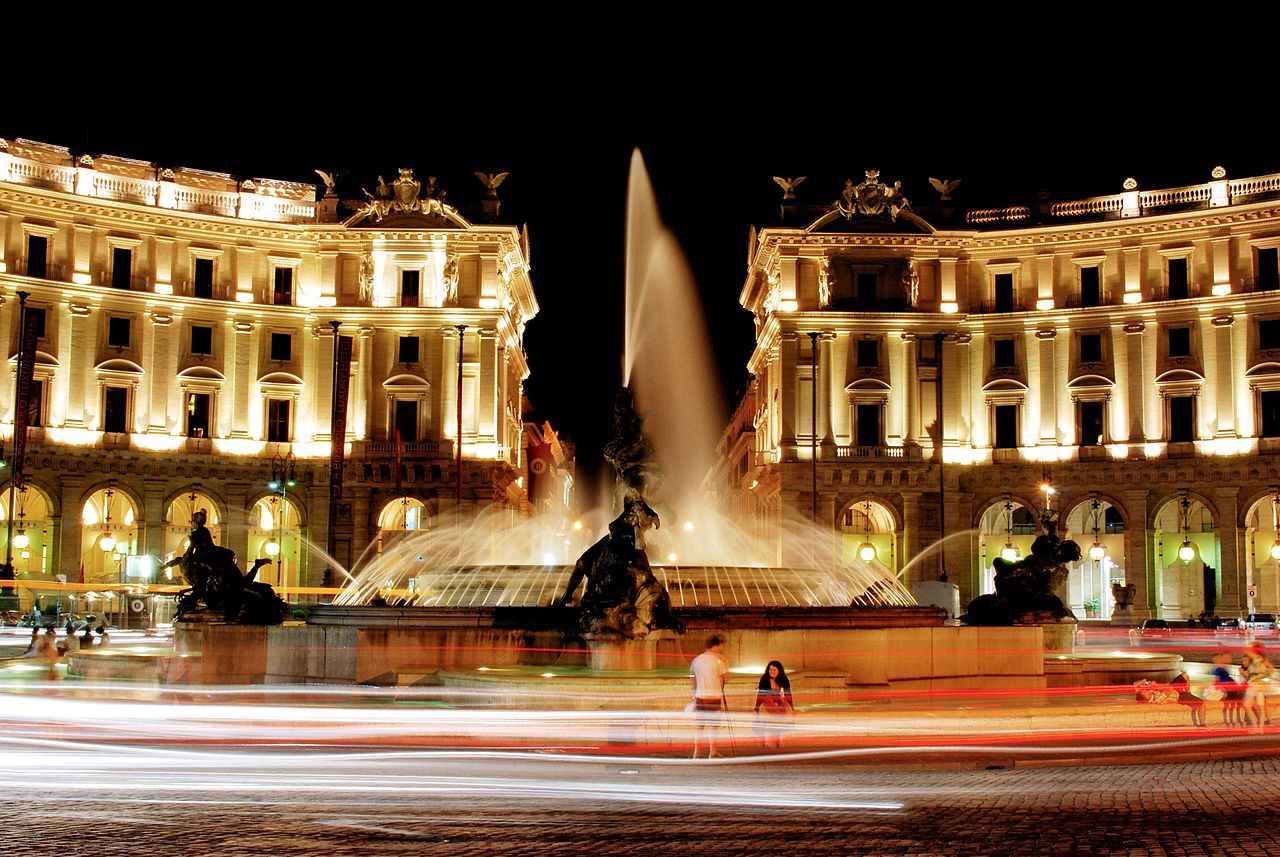 Republic Square, called up at the Rome Olympics of 1960 square Esedra is located a few hundred meters from Termini station, in front of the Baths of Diocletian. From the square one of the fundamental ways of Rome, Via Nazionale.
The old name of the square, originates from the large exedra of the Roman baths, the perimeter of which is traced by the semicircular colonnade of the square. The arcades that adorn the square were built in their memory of the ancient buildings that stood there. On the square is the Basilica of St. Mary of the Angels and Martyrs.