Opera parrucchieri, top hairdressing in Rome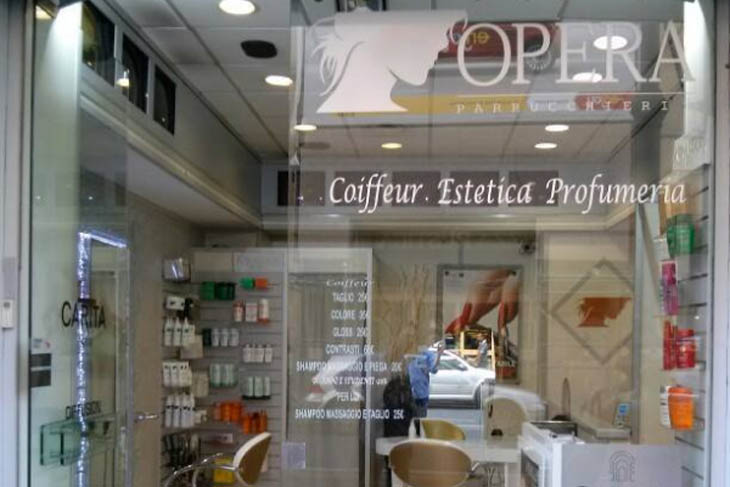 Opera parrucchieri is a group of hairdressers salons associated since 2002 at the forefront of every exclusive technique, style, shape, treatment and hair coloring to make the most of the uniqueness of each woman.
To the success of our salons perfection given by a meticolosissima development of each technique, sense of detail and movement.
In our saloons you how, through our stylist and with reference to a book collection, so you'll have to explain exactly what you want.
In addition to taking care of your hair as best we thought and developed some specific cosmetic products for every hair.
Saloons
Insardi Team – viale dei Salentini 4 – ROMA
Hair Pino di Pinto Giuseppe – via C.Oreglia 30 – ROMA
Maison de Beauté Opera – C.so Rinascimento 6 – ROMA
Palumbo Leonardo – via Trastevere 142/144 – ROMA
LO.MA.GI. S.r.l. – via Bevagna 74 – ROMA
Apparenza di Antonio Frisina – via Monte Zebio 1 – ROMA
Beauty Team – via Chiana 81/83 – ROMA
PD Studio di Pellegrini Debora (Faina) – p.zza Alberone 31 – ROMA