Lotto, the textile shop in Civitavecchia Guaranteed Made in Italy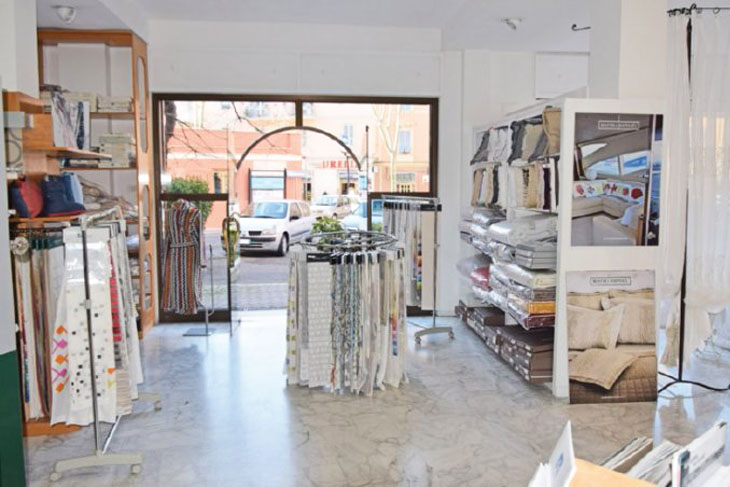 Lotto: linens, curtains and fabrics in Civitavecchia guarantee of Made in Italy for 50 years!

Lotto fifty years guarantee of the true Made in Italy is the reference point to Civitavecchia and not only as a store of home textiles, linen, curtains and fabrics for ' furniture .
The secrets of success are certainly due to a rigorous selection of brands, all of the highest quality: Bassetti, always in line with the trends and innovations of the time, Mastro Raphael elegance and sophistication in decor of the house, Missoni for the uniqueness of colors, Mirabello and Bottaro for printed fabrics and quality sponge, Prima Classe , Somma for blankets, Ciesse for the large selection of curtains strong> for all types of decor strong>, Baco's strong> for the originality of lines, Silent Gliss and Mottur for technical blinds and even Fischbacher, Donati, Osborne, San Leucio, Jane Cherchill, Tefam .
Lotto are also sheets for extra large beds strong> and many ideas for gifts, tractional but also imaginative, such as' terry bathrobe strong>, honeycomb or microfibre from maybe give personalized with the name strong> of the person: Lotto, in fact, also performs services embroidery on linen.
Lotto is then a very interesting " Bargain Corner" , to offer throughout the year, the offers fine series .
The mission of Lotto is to offer a service and an ongoing commitment to make the customer feel at the center of the store, but also especially recommend listening and enhance each customer.