Lo Stuzzichino, seafood restaurant near the port of Civitavecchia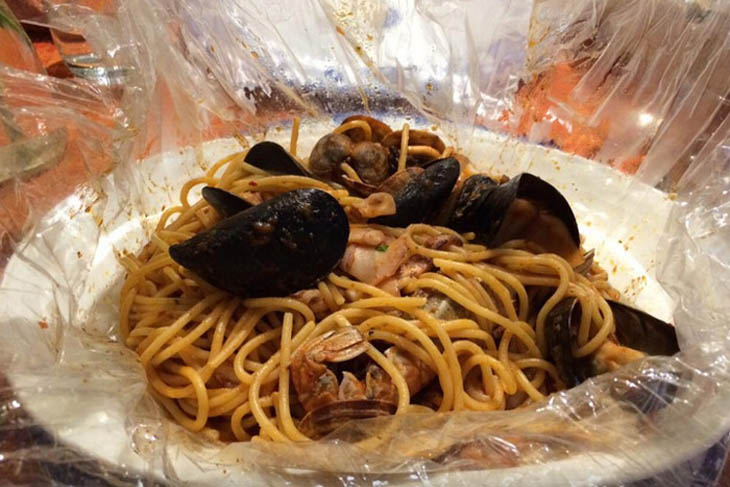 Kitchen seafaring tradition and innovation
The Stuzzichino is a popular seafood restaurant in Civitavecchia in which the culinary tradition marinara local meets in a successful combination of innovation and creativity of chef.
From appetizers to delicious maltagliati grouper and eggplant , the pride that has earned him the Stuzzichino a Silver spoon , the gnocchi zucchini flowers and shrimp spaghetti with the proud rock, crustaceans gratin until the cake grown fruit, all the dishes are impeccably prepared and passionately from fresh ingredients and quality .
Noteworthy is the menu of blue fish : appetizer, first, second, 1 glass of wine, water and soft only 25 €!
The wine list is level and includes the Fiano d'Avellino, Muller Thurgau and other prized white.
The restaurant seats 60 people around, furnished with taste and care, is located in a characteristic place of '500 in the historical center of the city, near the port. The refined atmosphere, intimate and cozy is suitable for any occasion, whether it's a romantic dinner or a business lunch.
RISTORANTE::
SEAFOOD CULINARY TRADITION MARINARA KITCHEN
MENU BLUE FISH
PRICE:
MEDIUM
WHERE:
IN THE HEART OF THE CITY OF CIVITAVECCHIA IN A LOCAL '500