Limousine Cruise Service, the best in one day!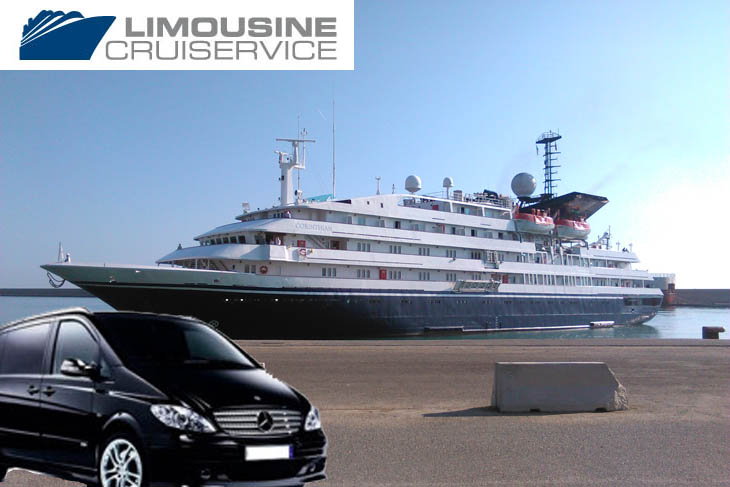 Cruise Limousine Service was founded by Mario Sepe who, after many years in the tour business, decided to pool his experience to offer an exclusive limousine service specializing in organized tours with departures from major Italian ports.
We provide cruisers a chance to have a unique experience, visiting wonderful places throughout the day with frequent stops for photographs and building visits.
OUR FULL-DAY TOURS are designed specifically for tourists on a cruise, allowing you to enjoy the beautiful sights located within a comfortable driving distance from port. We'll pick you up at the pier, take you on one of the tours on our list, or collaborate with you to design a day customized to meet your needs. Either way, your day is certain to be memorable You can be sure that we will have you back at the ship in plenty of time so you always have peace of mind when you tour with us.
From Civitavecchia:
-Tour of Rome: (including the Piazza Navona, the Pantheon, the Fontana di Trevi, the Piazza di Spagna, the Imperial Forum, La Bocca della Verita (the Mouth of Truth), the Church of San Pietro in Vincoli (the Moses of Michelangelo), the Coliseum, the Circus Maximus, the Castel Sant Angelo, the Vatican, and the panorama from the Janiculum Hill
From Napoli:
Tour of Pompei, Sorrento, Positano, Amalfi and Ravello
From Livorno:
Tour of  Firenze and Pisa
Offer "sharing" to 8 people in minivans to 50 euros per person. (1-4 persons with Mercedes car, 5-8 persons with Mercedes minivan)
We also offer TRANSFER SERVICE (Fiumicino/FCO Airport-Civitavecchia, Civitavecchia-Rome, or Rome-Fiumicino Airport) with fixed rates or excursions and tours with competitive hourly rates.
Transfer service from 1 to 6 persons with Mercedes minivan only €150,00