IL PALAZZO CAMERALE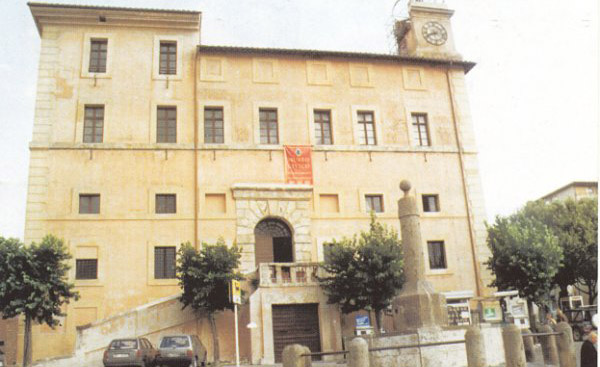 Chamber Palace is located in the central Republic Square, was built in 1580 at the request of Pope Gregory XIII who, visiting the mining complex of Allumiere in 1573, wanted to give a prestigious mining complex, which can accommodate the direction of the mines, housing contractor, the Governor and the various papal personality that frequented the area. For this reason it was originally called "Government Palace" and later became known as the "Palace Chamber".
The facade of the building is simple in its architecture with a large-scale double and symmetrical external to access the front door and, at the top right, the clock tower topped by a wrought iron cage with the symbol of the Apostolic Camera (two papal keys with an open umbrella above).
The building now houses the Museo Civico "Klitsche de la Grange" and the Municipal Library. A spiral staircase, located to the left of the main entrance and at whose feet is the coat of arms carved on stone of the treasurer of the Apostolic Chamber Mons. Callicola, leads to the mezzanine, the ancient lodgings of the doctor and the chaplain, and then to main floor. The rooms on this floor were reserved to the contractor, the governor, the treasurer and the various Popes who visited the complex mining alum. In the first room there is an altar, built inside a large closet frescoed by Pope Pius IX in 1777.
Also on the main floor there is the nature section of the Civic Museum and the second part of the historical section of the mineralogical museum, whose visit begins in the underlying mezzanine (see Museum).
The premises of the basement were placed deposits for different foodstuffs, while in the last floor of the building, built in 1873 by the "Société Financière de Paris", resided people employed in services.
Following the formation of the Italian State, the Apostolic Camera was forced to leave the mine complex with all the ancillary buildings, including the Palace Chamber which was purchased by the City Council in 1950.