Church of Trinita dei Monti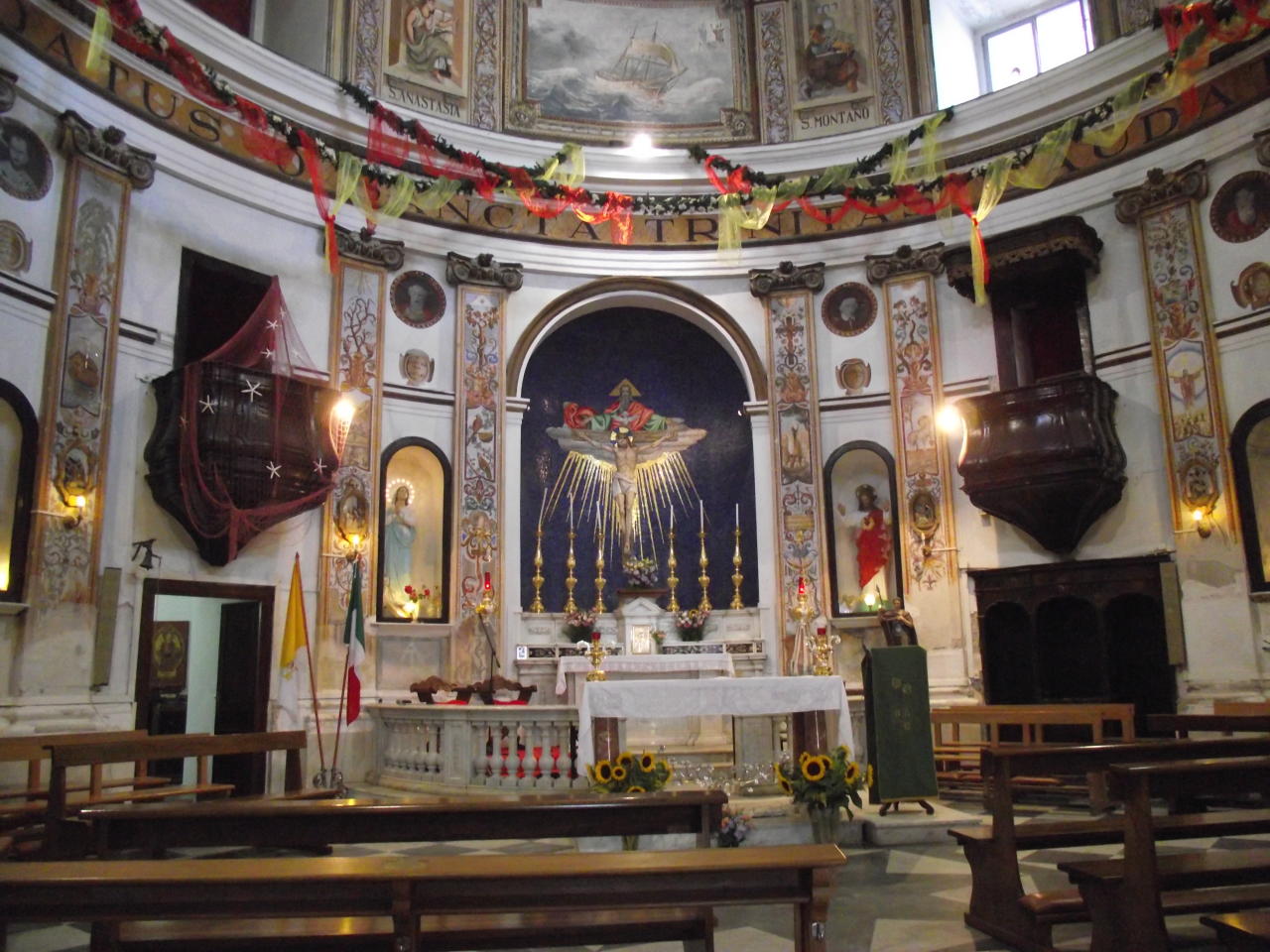 Trinita dei Monti staircase overlooking the famous Piazza di Spagna. The church has also officiated in French by the Fraternity of Jerusalem, and is one of five French-speaking Catholic churches of Rome. The church has a steeple on a clock and on a sundial.
In front of the Spanish Steps, in the late eighteenth century, Pope Pius VI did raise the architect Antinori Sallustiano the Obelisk, the penultimate of the great obelisks erected in papal Rome, built in Roman Imperial imitation of the Egyptian obelisks.