Church of the Holy Martyrs Japanese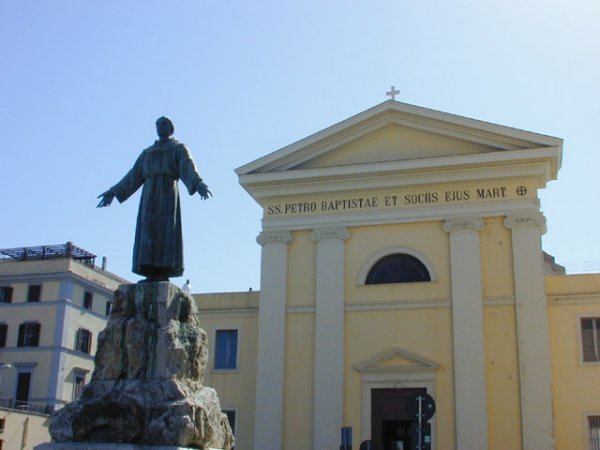 The Church of the the Holy Martyrs Japanese was built in the years prior to 1870, by the Missions of the Holy Land and entrusted to the Friars Minor, dedicated twenty-six Franciscan martyrs in Nagasaki, is decorated with frescoes and mosaics Japanese painted by Lucas has Segawa.
The relationship between Civitavecchia and Japan are not of recent date, but says the tradition that dates back to the early 1600s, when Paul V and the city had such importance in the world October 18, 1615 by Tsukinoura after crossing seas and mountains, Hasekura came Tsuneaga, ambassador Paul V of the lord Date Masamune of Sendai in Japan, accompanied by a Spanish priest Sotelo and another fifteen delegates.
To commemorate this dramatic event was placed near the square Calamatta a statue of this ancient Japanese friend.