Barberini Square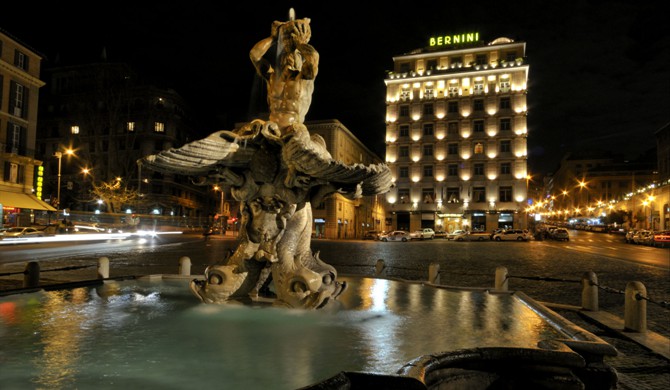 Piazza Barberini is a square in Rome, situated in between the Quirinal Hill and the Gardens of Sallust, named after the Palazzo Barberini who looks, even if the entrance of the building, finished building in 1625 commissioned by Cardinal Francesco Barberini, is located in Via delle Quattro Fontane.
At the center of the square stands the Fountain of the Triton made by Gian Lorenzo Bernini in 1643, commissioned by Pope Urban VIII Barberini.
The fountain, for many one of the most beautiful in Rome, was built in travertine and features, including the tails of four dolphins which support the newt, two coats of arms of the Barberini.
From this square, starting from the fountain, until the eighteenth century started in the chariot procession carrying the corpses found disfigured, to put them on display in the busiest points of the city, so that they might recognize the identity.
At the corner of Via Veneto is the Fountain of the Bees, the animal symbol of the Barberini.
The square is also famous because it was here branches off Via Veneto, the street made famous by the film La Dolce Vita.