Necropolis of Banditaccia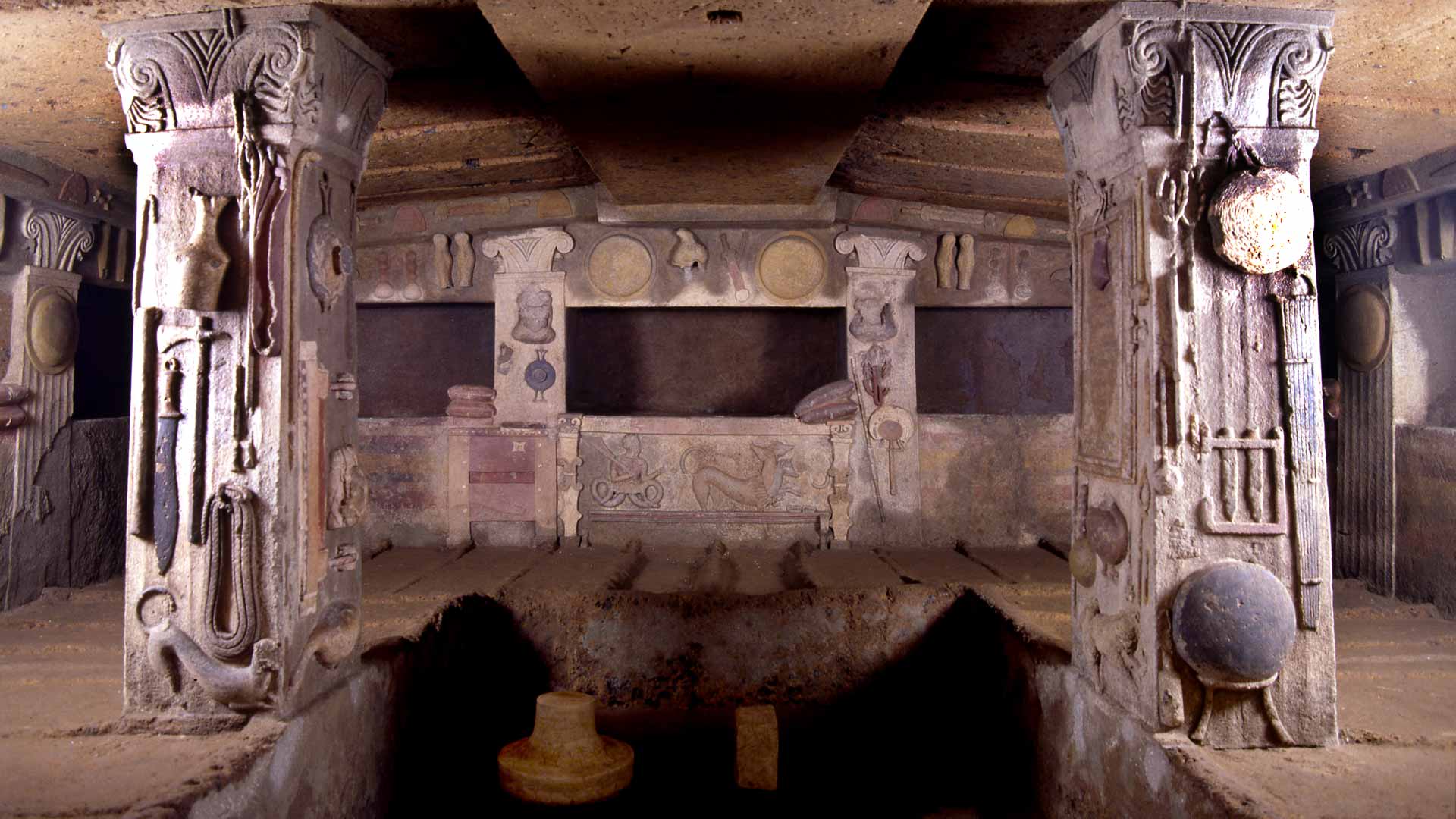 The necropolis of Banditaccia is a high testimony of the Etruscan civilization recognized in 2004 by UNESCO as a World Heritage Site. It is the historical Etruscan largest and oldest in the Mediterranean.
The archaeological site is located on a rise tuff and covers 400 hectares. In thousands of tombs have been found covering the entire Etruscan period: the oldest (ninth century BC.) To the most recent (third century AD. C).
The name "Banditaccia" refers to the period of the nineteenth century when the area was "banned" or leased to the local population by means of a notice.
The tombs of the oldest Villanovan period (the ninth to the eighth century BC) are characterized from the cockpit to cockpit where the ashes of the dead were placed. During the seventh century BC the type of burial is transformed into graves "mound" and "data". The former have circular structure in tuff inside aims to be the home of the deceased. The latter consist of more graves lined up along the route burial. In particular, in the Tomb of the Reliefs of the fourth century. C. have been preserved many details such as the frescoes on the walls, the inscriptions and ornaments.
The tombs on the most recent period (third century BC.) Have in some cases a container for stones that had the function of indicating the sex of the deceased.
The vast majority of the artifacts found in the tombs are on display at the National Etruscan Museum of Villa Giulia in Rome. Others are found in various museums in the world and to a small extent in the Museum of CerveteriNecropoli Banditaccia