Vatican museums and Sistine Chapel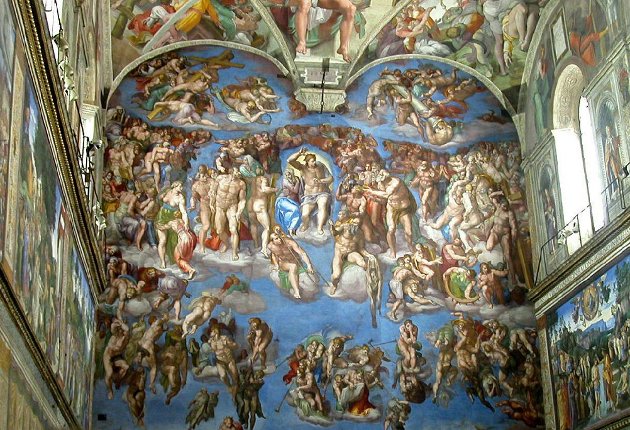 The magnificent and immense Vatican Museums are among the greatest and most important in the world. This explains the extremely long queues tailing back from the the entrance, especially in the high seasons such as at Christmas, Easter and during spring.
Rest assured however, your patience will be rewarded inside.
In order to avoid the queues and save time, it is therefore a good idea booking your admission ticket or guided tour online.
The Vatican Museums in fact encompass a number of different museums: the Pio-Clementino Museum, the Chiaramonti Museum, the Gregorian Etruscan Museum, the Gregorian Egyptian Museum, the Gregorian Profane Museum, the Pio-Christian Museum, the Ethnological Missionary Museum, the Collection of Modern Religious Art, the Upper Galleries Museum, the Vatican Library Museum, the Pinacoteca (Art Gallery) and of course the exquisite and unique Sistine Chapel.
An entire day will not be long enough to see everything, so you would do well to dress comfortably and have a clear idea of what you really want to visit before embarking of this "expedition".
The Vatican Museums are also open on the last Sunday of every month when admission is free.