The medieval district San Pellegrino and manifestation San Pellegrino in Fiore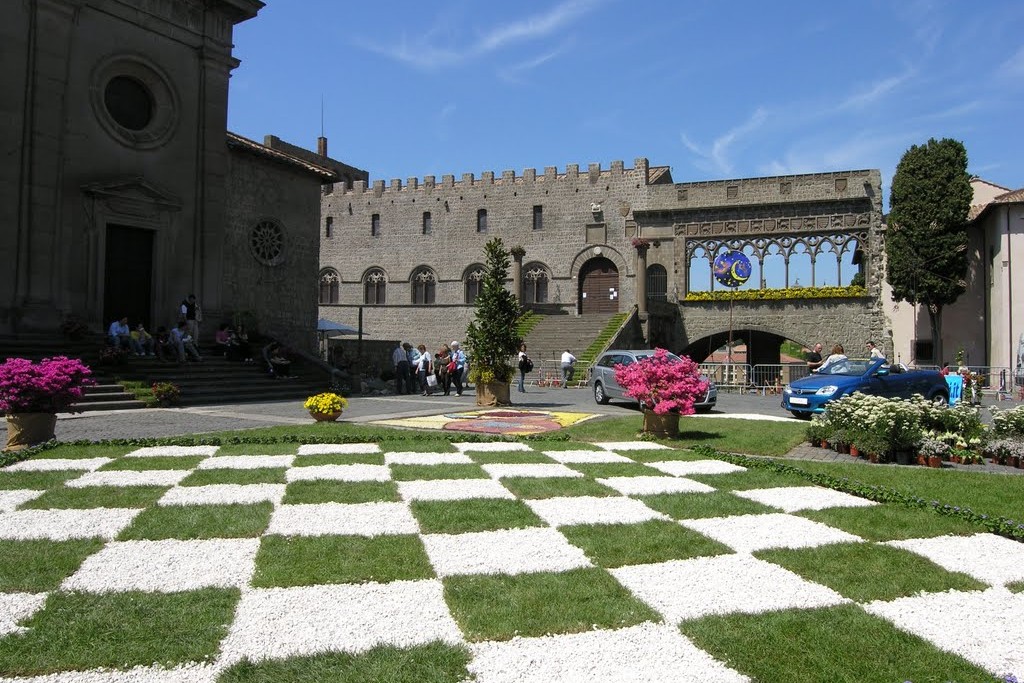 San Pellegrino: between history and folklore

The medieval quarter San Pellegrin or is a neighborhood of the city of Viterbo, located along the Via Francigena; it runs along Via San Pellegrino.
Some buildings were destroyed during the struggle for power between the families of Viterbo, including the palace cats, of which only a small portion; It has remained virtually unchanged, however, the palace of the Alessandri saved by Pope Innocent IV.
Between the historic center of Viterbo and the district San Pellegrino takes place between late April and May, the event "San Pellegrino in Fiore in Viterbo" : the streets are adorned by flowers and beautiful plants for lead an original and impressive display color.
The folkloric event floral lasts several days and is repeated regularly every year by 5 decades and attracts many tourists; The first editions were carried out exclusively in the district of San Pellegrino, but after a few years, given the growing number of visitors has seen fit to expand the areas concerned in making this an even more beautiful and interesting event