Church of Saint Ivo alla Sapienza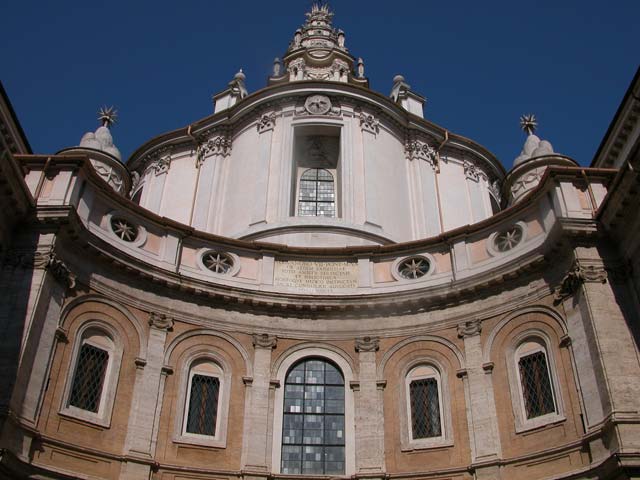 Designed by the architect Francesco Borromini, for its artistic values, technical and symbolic, the building is considered as one of the masterpieces of the architect of the Baroque and the history of architecture in general.
The church is the seal of Solomon. The seal is composed of two equilateral triangles cross. This seal contains all the synthesis of hermetic thought and Masonic.
Rises above the cap steps, then the lantern, and finally, between torches of travertine, the famous spiral, or spiral, richly decorated with stucco, which ends in a flame, above which, wrought iron, a tiara, the globe and the cross.