Church of Santi Quattro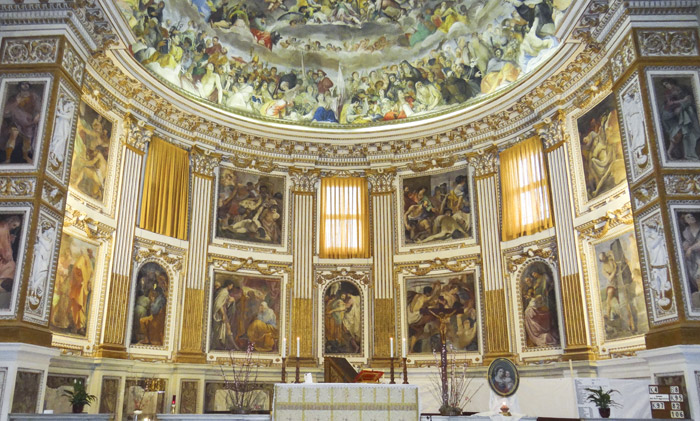 The names of the four holy holders Castorio, Sinfroniano, Claudio and Nicostrato
Some important elements of the complex:
the capitals of the present church are bare, from other old buildings; the apse, a unique example in Rome, embraces all three aisles; the women's gallery of the church, built in the reconstruction of Paschal II, are the last women's galleries built in Rome;
the oratory of San Silvestro: decorated with remarkable thirteenth-century frescoes in Byzantine style with "Stories of Pope Sylvester and Emperor Constantine I" the cycle of frescoes of the Gothic, recently rediscovered, fundamental testimony of Gothic art in the city of Rome. In the frescoes appear human figures representing the twelve months; above the months are depicted the Arts, in the ribs of the vault the four seasons and the zodiac signs on the sail, now partly lost.
The reliquary is preserved head of St. Sebastian (the rest of the body is laid in the basilica of the catacombs homonyms).