Caprarola, medieval village and Palazzo Farnese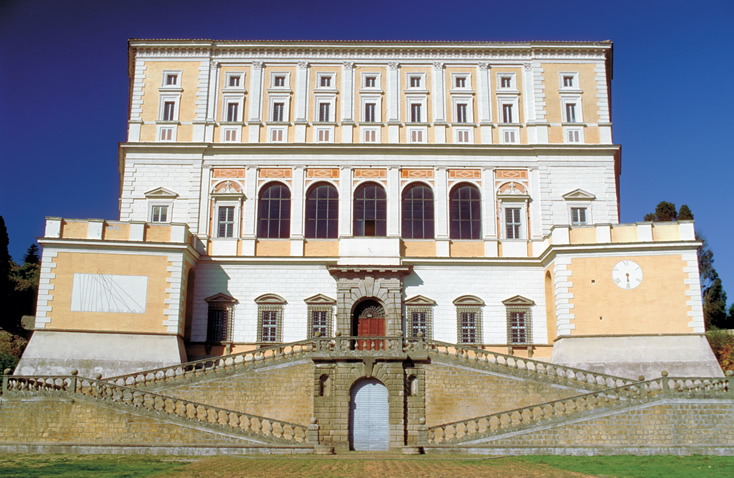 Caprarola: admirable example of urban century


Caprarola is one of the most shining examples of urban '500 from the medieval town crossed by a road that starts at the foot of the hill and arrives at the square in front of the imposing Palazzo Farnese , one of the largest palaces of Renaissance-Mannerist sixteenth century to a design by Jacopo Barozzi da Vignola on the basis of a previous pentagonal fortification designed by Antonio da Sangallo the Younger.
Palazzo Farnese is a fortress with a pentagonal structure transformed in XVI century by Alessandro Farnese, nephew of Pope Paul III.
The whole of the Palace you can admire the magnificent Royal Staircase, a spiral staircase resting on thirty Doric columns and steps so broad as to be climbed on horseback by Alessandro Farnese.
Climb the stairs we find the Hall of Fasti of Hercules, masterfully decorated by Zuccari Brothers depicting the mythological creation of Lake Vico.
It should also mention the impressive Hall of the Council of Trent, the Hall of the Globe, where he represented the known world from the descriptions of travelers and quell the Angels or the Eco occur where special acoustic effects.