Papal Basilica of St. Paul's outside the walls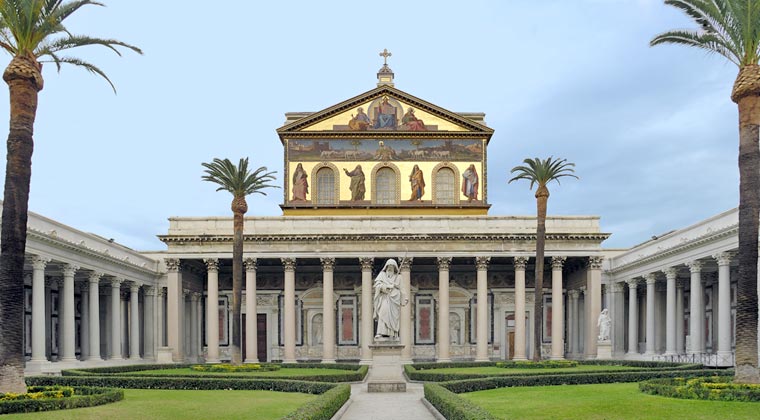 The Basilica of St Paul Outside the Walls is one of the four papal basilicas of Rome, the second largest after St. Peter's.
The church stands on the site which is traditionally believed to be the burial place of the Apostle Paul.
The first Christians after his execution erected a sepulchral chapel, called a cella memoriae. This was subsequently turned into a basilica by the Emperor Constantine and consecrated in 394 by Pope Silvester I.
The first reconstruction work, expanding the church, was completed in 395 A.D. under the Emperor Honorius.
Historically one of the important stops on the pilgrims' route,  the cathedral's current shape is the result of the work of Pasquale Belli and then Luigi Polleta who, assisted by other architects, rebuilt it between 1825 and 1854.