Civitatours, tour to Rome, Civitavecchia, Tarquinia and transfer service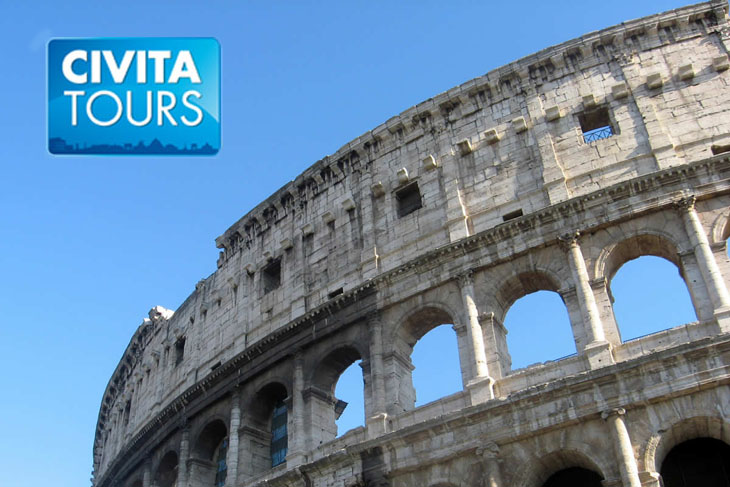 Civitatours organizes tours in Rome from Civitavecchia: Panoramic tour, Classical Rome, St. Peter's with skip the line Guided -visit of St. Peter's Basilica incl. priority entrance and language on request – Rome on our own…
Discover Civitavecchia with our Walking Tour.  Spend two hours to relive its past and history. You start with the most important port of roman history, ordered by the Emperor Trajan and projected by the brilliant architect Apollodoro of Damascus…
And also stay in Civitavecchia and live again the Ancient Rome through the Baths of Ficoncella , return to the Past …. the ancient baths are situated surrounding the hills that dominate Civitavecchia: even today, the water comes out at 50 degrees, you can immerse yourself in a temperature of 40° and profit the benefits of the healthy water that made famous Civitavecchia .
With Civita Tours, Tarquinia, the pearl of the Mediterranean, as you've never seen before: our Etruscan heritage is revealed with four exceptional tombs, presented by the guides of the Artetruria Association.
Civitatours also offers airport transfer: from Civitavecchia Port to Fiumicino Airpor; from Civitavecchia Port to Termini Station (via Fiumicino Airport);from Termini Station to Civitavecchia Port (via Fiumicino Airport); from Fiumicino Airport to Civitavecchia Port.
We also offer individual requests for personal trips.